Atlanta Water Store ~ Kangen Water Distributor in Atlanta, Georgia, 30024
Kevin and Dipa are the owners of Atlanta Water Store. AWS is a resource center and training facility for our distributors. We have been drinking this special water since 2009 and it has absolutely changed our lives! We feel great all the time and we have witnessed some remarkable health changes in ourselves and others.
Dipa had a Ph.D. and both Kevin and Dipa have teaching backgrounds...

Visit my Kangen Water website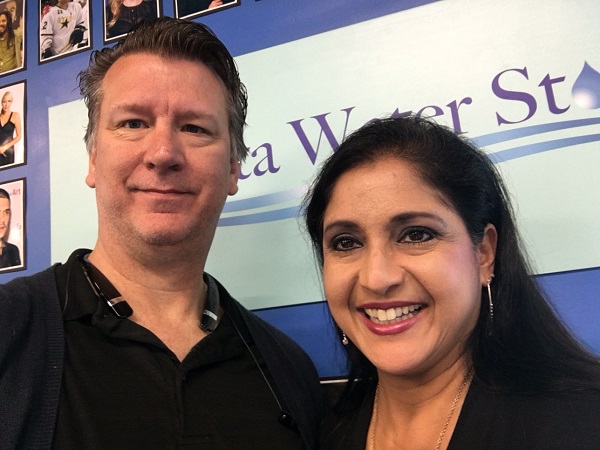 About My Company
We are the ultimate upline!! We offer product and business classes regularly for our distributors. We have a gorgeous 1400sq. ft. facility next to Suwanee Town Center in beautiful Suwanee GA. We specialize in teaching the properties of this remarkable water. We also train and mentor our distributors - because we understand that their success IS our success.
Keyword List
enagic, kangen, kangen water, water, alkaline water, home based business, business opportunity, health, antioxidant, alkalintiy,
About Me
Kevin and Dipa are the owners of Atlanta Water Store. AWS is a resource center and training facility for our distributors. We have been drinking this special water since 2009 and it has absolutely changed our lives! We feel great all the time and we have witnessed some remarkable health changes in ourselves and others.
Dipa had a Ph.D. and both Kevin and Dipa have teaching backgrounds that help your business - we can help create the value in this remarkable machine for you.
Stop by or call
Kevin and Dipa
Product List
Japanese Water Ionizers - Call for more details
Location
425 Buford Hwy Suite 208
Atlanta
,
Georgia
30024
United States
34° 3' 9.7128" N, 84° 4' 29.46" W
Location
425 Buford Hwy Suite 208
Atlanta
,
Georgia
30024
United States
34° 3' 9.7128" N, 84° 4' 29.46" W