Kelly Cavanaugh ~ World Global Network Member in Lafayette, Louisiana, 70508
Wor(l)d Global Network is a debt free, and truly global company. It is publicly listed on the stock market as: WRMT. We are leading the world on tech - specifically wearable tech, plus more.
Wor(l)d has the answer that you've been looking for because the industry is experiencing a shift right now. Have you heard the concept, "Find someone who has what you want, and do what they do"?...

Visit my World Global Network website
My FindSalesRep Wallbeta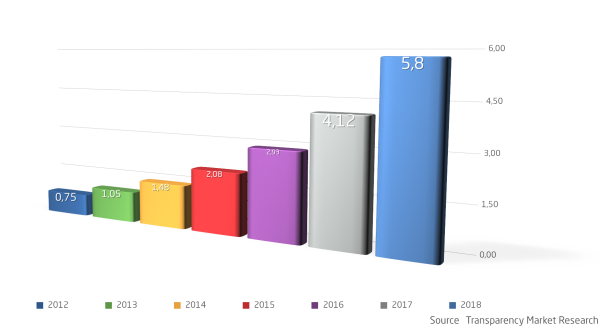 Do you know we are living in a tech revolution? You can play the part in one of the fastest growing markets ever. The frontiers of health and technology are rapidly changing. The most important economic analysts and magazines are predicting that wearable technologies will be the next big thing by 2020. Take a look at the forecast market value for wearable devices worldwide 2012-2018 (in billion U.S. dollars)* You can own a slice of this huge market.
Location
Location
Lafayette
,
Louisiana
70508
United States
30° 9' 48.1248" N, 92° 1' 11.064" W
This map is approimate and is only provided to give a general idea of the location entered by the representative.