Scott Evans ~ Vasayo Independent Brand Partner in Tucson, Arizona, 85705
Capturing the people for our United Health WHERE HEALTH, WELLNESS, FITNESS & DREAMS BEGIN THE HEALTH FOR LIFE.
...

Visit my Vasayo website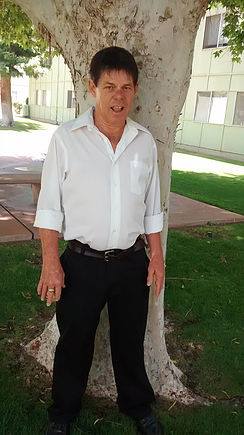 About My Company
When people look to become part of something meaningful, they want a track record of success. They want established. Our Founders more than fit the bill, having previously built ultra-successful companies with Dallin being honored as the 2009 Ernst & Young National Entrepreneur of the Year, as well as CEO of the Year in the State of Utah.
An expert in global business strategy and development, Daniel has built two successful companies that were later acquired in the B2B digital marketing space.
Karree has achieved massive success against the odds, becoming a commercial pilot at a time when the ratio of female to male pilots was 1 to 4,000, all while being a single mother.
Our team of Founders have surrounded themselves with a world-class executive team whose extensive capabilities and experience demonstrate they carry the "proven" label as well.
About Me
Capturing the people for our United Health WHERE HEALTH, WELLNESS, FITNESS & DREAMS BEGIN THE HEALTH FOR LIFE.
Highly Profitable & Fun ScottEvans.Vasayo.com
I will be there to support you all the way, Mr. Mrs.
Sending much love and all best wishes….
My Favorite Products
ETERNAL-LOOK AND FEEL YOUR BEST FROM THE INSIDE OUT. Liposomal Antioxidant Super-Blend We begin to show the signs of aging when our bodies' natural supply of antioxidants become depleted.
RENEW- Regain that Spring in Your Step Renew helps the body "restart,providing an increased measure of support for improved joint health and an overall enhanced state of wellness.
CORE Complete-BUILD YOUR NUTRITION FOUNDATION Superior Quality + Enhanced Delivery Optimal Health It's no secret that our modern food supply is fraught with poor quality ingredients lacking in nutritional value.
V-TOX-OPTIMIZE YOUR BODY'S DAILY CLEANSING POWERV-Tox is a food-and-plant-based blend of cleansing herbs and Fulvic acid that provides vital nutrients to the body's elimination organs for a total detoxifying experience.
V-MUNE-Support your body's immune responses, an integration of high-performing vitamins and phytochemicals is necessary. V-Mune is that meticulously researched formula your immune system needs!
Location
4131 N Western Winds Dr # 332
Tucson
,
Arizona
85705
United States
32° 15' 37.1376" N, 110° 59' 7.224" W
Location
4131 N Western Winds Dr # 332
Tucson
,
Arizona
85705
United States
32° 15' 37.1376" N, 110° 59' 7.224" W