Kim Wollenslegel ~ Tupperware Consultant in Vacaville, California, 95688
My name is Kim Wollenslegel and I am Tupperware leader in California. Contact me to order Tupperware products, to learn more about joining Tupperware (you can join just for the discount!). Click on the links below to visit my website to view the Tupperware catalogs online, to order Tupperware online or to sign up to sell Tupperware. Feel free to call me as well, I would be happy to assist you! ...

Visit my Tupperware website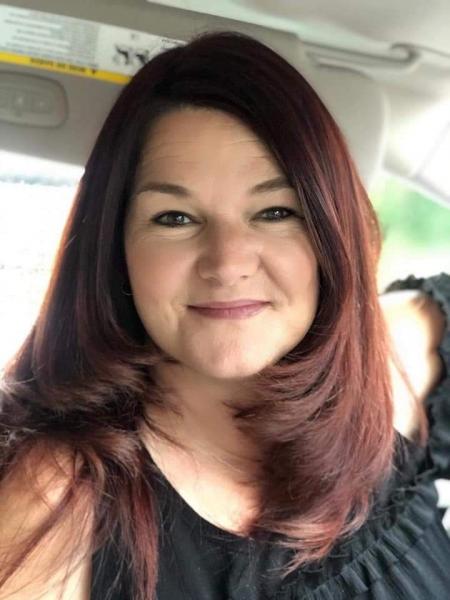 About My Company
Since 1946, Tupperware has offered innovative solutions for the home, from food storage to meal prep to easy entertaining. Tupperware products offer you convenient and innovative ways to preserve, prepare and serve food. Tupperware can help you protect the environment, because our container products last a lifetime. Most Tupperware products carry a lifetime guarantee as well!
Featured Product Information
DO you love Tupperware products? The best way to get Tupperware for free or at a great discount is to join Tupperware! You can join Tupperware just for the discount on your own orders! If you are interested in making money selling Tupperware and sharing the many time and money saving benefits that our products have then join my team and let's get started! Many people have found financial freedom by starting their own Tupperware business. I would love to share this no obligation information with you! Just contact me or visit my website to learn more.
About Me
My name is Kim Wollenslegel and I am Tupperware leader in California. Contact me to order Tupperware products, to learn more about joining Tupperware (you can join just for the discount!). Click on the links below to visit my website to view the Tupperware catalogs online, to order Tupperware online or to sign up to sell Tupperware. Feel free to call me as well, I would be happy to assist you! :)
Product List
Tupperware Stack Cooker, Tupperware Smart Steamer, Tupperware Modular Mates, Tupperware Fridge Smart Containers, Tupperware Shape O Toy, Tupperware Knives, Tupperware Bowls, Tupperware Plates, Tupperware Cups, Tupperware Tumblers,
My Favorite Products
My Favorite Tupperware Products: Tupperware Stainless Steel Cookware, Tupperware Knives, Tupperware SmartSteamer, Tupperware Stack Cooker, Tupperware Measuring Cups and Spoons, Tupperware Bowls, Tupperware Quick Shake Container, Tupperware Snack Cups, Tupperware Microwave Pasta Maker, Tupperware Microwave Rice Maker, Tupperware Shape-O Toy, Tupperware Sandwich Keepers, Tupperware Cereal Storer, Tupperware Cake Takers, Tupperware Round Container, Tupperware Modular Mate Storage Containers, Tupperware Vent N Serve Containers, Tupperware One Touch Reminder Canister Set, Tupperware Eco Water Bottles, Tupperware Pitcher, Tupperware Spice Container Set, Tupperware Salad Spinner, Tupperware Quick Chef Pro, Tupperware Smooth Chopper, Tupperware Colander, Tupperware Jello Mold, Tupperware Freezer Mate Containers, Tupperware Set, Tupperware Season Serve Container
Keyword List
Tupperware, Tupperware discount, Tupperware Products, Tupperware Catalog, Home Party Business, Tupperware Steamer, Tupperware Fundraiser, vintage tupperware, tupperware products, tupperware consultant, tupperware promo code, tupperware party
Location
7577 Paddon Rd
Vacaville
,
California
95688
United States
38° 22' 49.9008" N, 121° 59' 30.912" W
Location
7577 Paddon Rd
Vacaville
,
California
95688
United States
38° 22' 49.9008" N, 121° 59' 30.912" W