Ms. Gershan Head ~ Ardyss Independent Distributor in Grosse Pointe Park, Michigan, 48230
I'm a Christian girl that lives, works and plays in the Detroit Metro area and I love meeting new people and like minded individuals that have an absolute passion for Living and NOT just existing! :-)
Some words to live by: "The Road to Success is always under construction...You want to have multiple streams of income because when you're down to just one income stream, you're leaving ...

Visit my Ardyss website
My FindSalesRep Wallbeta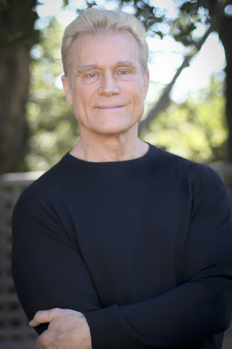 My latest Ardyss Interview is coming to Beyond 50 Radio on April 17th! Listen in @ www.beyond50radio.com
http://www.youtube.com/watch?feature=player_embedded&v=fs64MAR221k
Ardyss: Faith. Family. Lifestyle.
Use and Share Model: We believe that all people deserve an opportunity for a better future At Ardyss, we empower people to improve their lives. Whether it is through consumption and use of our high-quality products or by starting a life changing business opportunity that can generate wealth and a legacy for you and your loved ones for years to come.Our company was founded by a man who lost his job at the age of fifty, since then,he and his family have dedicated their lives to providing a novel business concept that helps provide attainable financial well-being to those with an entrepreneurial spirit.
Business Model Ardyss advertises its products through Network Marketing. This Business Model has provided a lucrative lifestyle for many Distributors over the last decade. It's your turn to have the life of your dreams. We look forward to helping YOU become our next success story. Ardyss' Independent Distributors promote and distribute the company's state of the art line of products through interpersonal and social networks, instead of the traditional method of advertising. In traditional marketing, before a product is sold, it must pass through many channels, which increases the price of the product being marketed. However, Ardyss International's structure is designed to compensate its Independent Distributors to market and sell its products. How is it possible to compensate Independent Distributors? The answer is simple. Distributors serve as the billboard for Ardyss by sharing their product experiences with others. It's something most do when they tell others about a great movie or a sale at the local grocery store. These types of referrals don't compensate you for sharing your experience with others, but Ardyss does. Building relationships in Ardyss can bring great rewards by helping others change their lives. Ardyss does this by paying margins to its Distributors instead of a middleman.
Location
Location
Grosse Pointe Park
,
Michigan
48230
United States
42° 23' 9.9132" N, 82° 55' 27.336" W
This map is approimate and is only provided to give a general idea of the location entered by the representative.